In 2022, many authors make outstanding contributions to our journal. Their articles published with us have received very well feedback in the field and stimulate a lot of discussions and new insights among the peers.
Hereby, we would like to highlight some of our outstanding authors who have been making immense efforts in their research fields, with a brief interview of their unique perspectives and insightful views as authors.
Outstanding Authors (2022)
Gerardo Weisstaub, University of Chile, Chile
Naiyana Aroonpruksakul, Mahidol University, Bangkok, Thailand
Natalia M. Arias-Palencia, University of Castilla-La Mancha, Spain
Adviye Ayper Tolun, NSW Biochemical Genetics Service & University of Sydney, Australia
Rodrigo Daminello Raimundo, Centro Universitario FMABC, Brazil
Eric M. Thompson, Duke University Medical Center, USA
Gerardo Weisstaub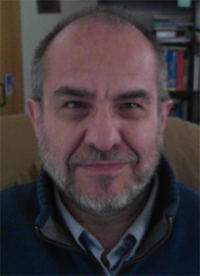 Professor Gerardo Weisstaub, pediatrician, a specialist in child nutrition. He currently works as a teacher and researcher at the Institute of Nutrition and Food Technology and the Department of Pediatrics at the University of Chile, Chile. Prof. Weisstaub's research focuses on assessing children's body composition and physical fitness. In Prof. Weisstaub's research, state-of-the-art methodologies are used to study body composition, such as stable isotope (deuterium) measurement to measure total body water. Its objective is to validate a simple test to measure the physical condition of children and adolescents who can be employed in outpatient care. These are some pages where you can find more information about Prof. Weisstaub: INTA www.inta.cl, LinkedIn, ORCID, Scopus, and Google Scholar.
For Prof. Weisstaub, a good article should seek to answer an important or interesting question. On the other hand, this question must contribute to clinical management or the design of public policies based on evidence. One must invest all the time necessary to have a feasible, interesting, ethical and relevant question. Nothing replaces the strength that gives a study that the research methods are adequate. It is essential to take care of all the details. If the methodology used is inadequate, the statistical analysis will not be able to do magic to obtain good results.
In Prof. Weisstaub's opinion, academic publications are critical to communicating the knowledge acquired and receiving comments from other researchers in the field. It is vital to attend scientific meetings where researchers can discuss research results before publication. Research is mainly financed by public funds and the International Atomic Energy Agency. Like a few areas of human development, science is a collective construction of society.
Speaking of the crucial skills that an author must possess, Prof. Weisstaub points out that in addition to an excellent academic background, an author must be able to communicate (written and oral) with other professionals, with representatives of governments and international organizations. In addition, an author must be able to work with people from other areas of knowledge to address the problems raised comprehensively. Beyond other people's evaluations of our work, honesty and integrity are also essential characteristics. It is crucial to declare conflicts of interest transparently.
"Being able to work with an interdisciplinary team is essential to build relevant scientific knowledge. It is a priority to discuss sufficiently the question you want to study and not advance in the rest of the study design until you are sure it conveys what you want to learn. A transcendent element is to read the scientific literature already published carefully. Personally, it helps to create mental maps that help me understand the priority aspects of the study and the interaction between the different variables. During the development of the study, it is necessary to be careful in the details, especially in those that assure us the good quality of the data obtained", says Prof. Weisstaub.
(By Nicole J. Li, Brad Li)

Naiyana Aroonpruksakul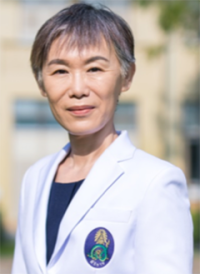 Associate Professor Naiyana Aroonpruksakul is a pediatric anesthesiologist in the Department of Anesthesiology, Faculty of Medicine Siriraj Hospital, Mahidol University, Bangkok, Thailand. She focuses on clinical research in pediatric anesthesia. The recent projects highlighted patient safety areas, finding strategies to prolong the non-hypoxia apneic period during intubation. Another area of her future research is patient and parent satisfaction and reducing discomfort during a perioperative period.
A good academic paper, according to Prof. Aroonpruksakul, needs to be conducted under ethics and consist of all basic elements. The essential elements include transparent and reproducible methods, adequate sample size, appropriate statistical analysis, precise results relevant to the research questions, and stating the obvious and expected results in conclusions.
To Prof. Aroonpruksakul, organized writing and grooming the logical idea to demonstrate clearly, concisely, and critically are the most considerable difficulties in academic writing. She regards a critical writing as a continued process from the initial planning of the study. That said, authors should start from searching the reliable and relevant articles with the research questions and results. Then, visualize all results, design the writing step by step with the results, and make the evidence-based arguments. Most important of all, the writing should present a novel and healthcare benefits.
Lastly, Prof. Aroonpruksakul would like to say a few words to encourage other academic writers who have been devoting themselves to advancing scientific progress, "Keep going and believe in your work; working collaboratively with others will support, push each other and would motivate and energize us to continue our project. Seeking a mentor would help to find a way to get through the trouble."
(By Nicole J. Li, Brad Li, Eunice X. Xu)

Natalia M. Arias-Palencia
Dr. Natalia M. Arias-Palencia currently serves at School of Education, University of Castilla-La Mancha, Edifice Fray Luis de León, Camino Pozuelo, Spain. She is a member of the research group - Physical Activity and Sports Teaching. Her areas of research include: Physical fitness assessment - Experience in field fitness testing and physiology of exercise laboratory testing; Physical activity and sleep assessment by accelerometers; Anthropometry and body composition assessment; Scientific experience in terms of publications mainly focused on the association of physical activity, physical fitness and body composition with several health parameters in young population and university students; and Physical activity levels with different pedagogical models (Sport Education, Cooperative Learning…) and the hybridization between them. Here are several platforms where you can get to know more about Dr. Arias-Palencia: ResearchGate, ORCID, Google Scholar, and Twitter.
A good scientific article, in Dr. Arias-Palencia's opinion, is one that is properly written and contributes something relevant to knowledge. The essential elements of a good academic paper are having a clear purpose, answering one's research question, and the text must follow a standard organizational pattern. She explains, "During preparation of the article, authors have to think about who will read their article and in which journal they want to publish it."
To avoid biases in one's writing, Dr. Arias-Palencia suggests encouraging the authors to publish their results even if they are not statistically significant. Editors must be made aware of publishing studies with negative results. The peer-review and publication processes should also be improved.
"Despite the heavy workload of a scientist and doctor, I establish a daily routine with time dedicated exclusively to being able to write papers," says Dr. Arias-Palencia.
(By Nicole J. Li, Brad Li, Eunice X. Xu)

Adviye Ayper Tolun
Associate Professor Adviye Ayper Tolun, PhD, FACMG, FHGSA, FFSc (RCPA) is an American Board of Medical Genetics and Genomics and Royal College of Pathologists of Australasia certified Clinical Biochemical Geneticist. After receiving her PhD in Biochemistry and Molecular Biology, and fellowship training at Duke University, USA, Prof. Ayper worked as a technical director at LabCorp, a global life sciences leader in diagnostics and drug development. In her current role as the Head of the state-wide Biochemical Genetics Service, and her affiliation with University of Sydney, NSW, Australia, Prof. Ayper and her team continues to help physicians diagnose rare "inborn errors of metabolism". She is passionate about finding answers and ending the "diagnostic odyssey" for patients. Her team is also involved in research collaborations that are aimed at biomarker discovery and clinical trials. Prof. Ayper likes to travel in her spare time, and she is an avid foodie with an appetite for fine dining. You may connect with Dr. Ayper through Twitter @Dr_Ayper_Tolun and LinkedIn.
TP: What role does academic writing play in science?
Prof. Ayper: It is important for scientists and clinician researchers to relay their findings in a concise, trusted and structured manner to a wide range of audience (from experts in the field to lay persons). Academic writing is an important tool that allows for effective communication of results.
TP: How to avoid biases in one's writing?
Prof. Ayper: Writers should eliminate biases and be objective. All academic writing should be evidence based, e.g., using appropriate citations. Elimination of generalizations and use of inclusive language (e.g., gender neutral) are necessary. Any recognized differences can be mentioned when relevant.
TP: What is fascinating about academic writing?
Prof. Ayper: What I find fascinating about academic writing is that its products come in many shapes and sizes. Although reports and articles are generally formal and technical, they can take the form of a short, straight to the point "brief commentary or a clinical case report", or be a much more comprehensive and detailed report on new findings such as in "original research articles". Review articles are also very useful academic writing products as they critically evaluate the existing literature and provide a summary on the chosen topic.
TP: Why is it important for a research to apply for institutional review board (IRB) approval? What would happen if this process is omitted?
Prof. Ayper: In every research study, ethical standards should be adhered to. IRB or other similar research ethics governance groups are important for reviewing and monitoring of studies involving human subjects to ensure these subjects rights and welfare are protected. Application to IRB, and getting the approval is an essential part of any research study involving human subjects and should never be omitted. Sometimes the researcher may be unsure whether their study is considered "research involving human subjects". In these cases, best approach is to consult with the IRB/ethics committee to officially determine the best course of action.
(By Christopher Hau, Brad Li)

Rodrigo Daminello Raimundo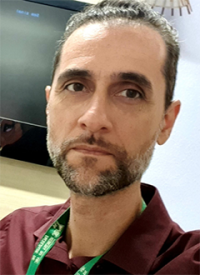 Dr. Raimundo obtained his physiotherapy degree from the City University of São Paulo, and his Doctor and Master's degrees in Health Sciences from the ABC School of Medicine. He was a postdoctoral fellow at the USP School of Public Health at the Harvard School of Public Health (Senior Internship Abroad). He is now a professor and researcher at the ABC School of Medicine and tutor of the FMABC multiprofessional residency. Dr. Raimundo is a permanent advisor for doctoral and master's degrees at the ABC School of Medicine, and a supervisor of the Masters in Public Health at the University of Limerick (UL) in Brazil. He serves as executive editor of the Journal of Human Growth and Development and member of the editorial board of ABCS Health Sciences. Here are some platforms where you can find more information about Dr. Raimundo: Website coordinator, ORCID, NCBI.
In Dr. Raimundo's opinion, academic writing promotes the analytical thinking, besides communicates ideas and increases the knowledge for patients. It is an importa nt tool for improving Public Health. Dr. Raimundo is a professor of scientific methodology, therefore, he believes that a good research question followed by a hypothesis guides a good research. The use of study type guidelines is an integral part of a good manuscript as well.
Science advances rapidly day by day. To ensure his writing is up-to-date and gives new insights to the field of research, Dr. Raimundo reads articles from good journals weekly, in addition to observing the day-to-day care of patients in hospitals and emergency rooms. He thinks that clinical observation is always important to create good research questions.
In terms of Conflict of Interest (COI), Dr. Raimundo stresses it is important to declare a COI. However, regardless of disclosures, what researchers really need is to read the method of an article and verify the existence of biases that could seriously influence the results.
(By Nicole J. Li, Brad Li)

Eric M. Thompson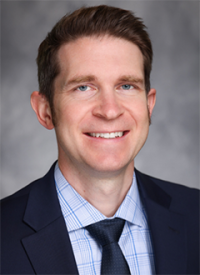 Dr. Eric M. Thompson is a Professor of Neurosurgery, Pediatrics, and Cancer Biology at the University of Chicago, USA. He is a pediatric neurosurgeon and his lab and clinical research focuses on pediatric brain tumors. His lab studies novel mechanisms of leptomeningeal dissemination of malignant pediatric brain tumors and the development of immunotherapies to treat pediatric brain tumors. His clinical work focuses on immunotherapy to treat pediatric brain tumors.
Dr. Thompson thinks the key skills and qualities of being an author or an academic writer is to possess integrity, organizational skills, great communication ability, and the talents to collaborate with others across a diverse range of fields. It is also important for authors to be able to critically evaluate the literature in order to identify strengths and weaknesses in each manuscript. Peer-reviewed manuscripts from reputable journals are the best sources of material. He also emphasizes that it is also important to be wary of predatory open-access journals which are more interested in generating profits than publishing quality literature.
On the importance of applying institutional review board (IRB) approval, Dr. Thompson thinks IRB approval is key to maintaining the utmost standards of safety and accountability in research. He explains, "If the IRB process was omitted, it would undermine the conduct of research in general and potentially put patients at risk."
Finally, Dr. Thompson would like to say a few words to encourage other academic writers who have been devoting themselves to the advancement of scientific progress, "Don't get overly discouraged by rejection; it is commonplace in the peer-review process. After a rejection, take the reviewers' comments/suggestions into account and improve your manuscript in order submit to the next journal."

(by Masaki Lo, Brad Li)